Do you want healthier nails?
Don't Build - GRO!
Try our GRO Gel Xpress - built in base, free from HEMA, HPMA & IBOA
The safer choice in builder gel!
Shop now
We Are Dali...
Designed to offer the fundamental things all nail technicians would need to be able to reach their creative optimum. Not just a product orientated brand, but also offering continued support to our customer base via extensive tutorials on how to get the most out of our products, and instruction on techniques for all skill levels.
Very much a consumer lead brand, Dali adopts the philosophy of building off customer input – whether that be to expand our product range or enhance customer experience – it begins with YOU!
The Future is YELLOW!
Find out more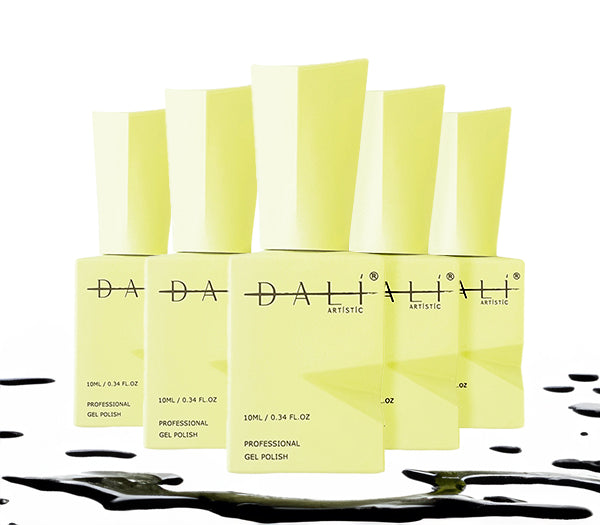 Re-brand to Dali and save - Swap out your unwanted bottles and replace them with your choice of Dali products!
Help us help you to do your bit for the environment! Return your empty bottles to us for recycling and be rewarded!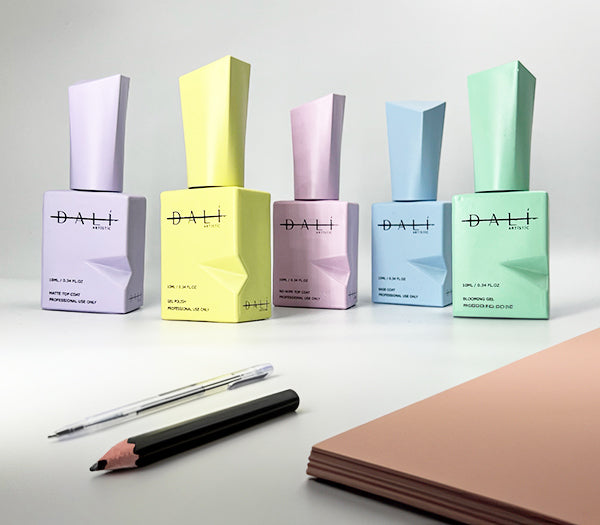 Join educator program and enhance your training courses with a sprinkle of yellow! Be part of #TEAMDALI